State finance assessment
The central and state governments in India have financed water and sanitation infrastructure development through various programmes. CWAS has carried out an assessment of financing urban water supply and wastewater services in a few states. The funding and transfers of the state government to the local government is studied. Program-based funding assistance and devolution of funds to urban local governments of the state are assessed.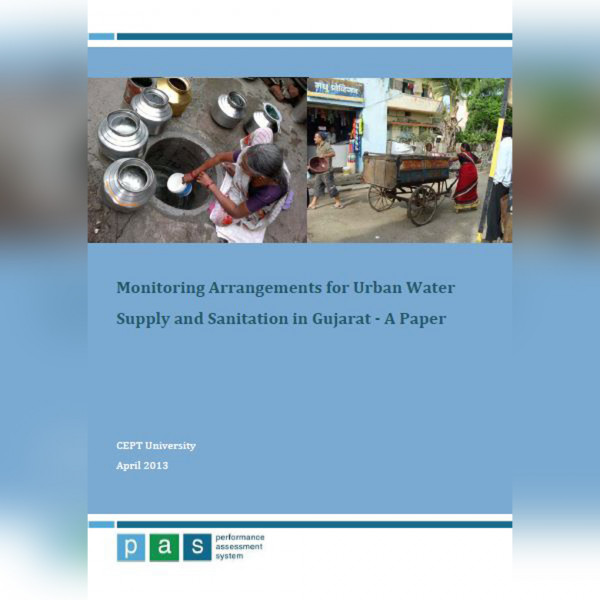 This report provides an assessment of the financing arrangements of the urban water supply and sanitation sector in Gujarat. It...
This report describes financing and monitoring of urban water supply and sanitation in Maharashtra. It assesses the flow of funds...